CEO & Founder | Indigenous Australia | Lifestyle Entertainment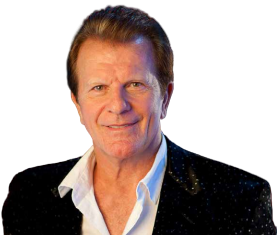 Indigenous Australia was started by music entrepreneur Gene Pierson back in 1999. Gene decided to combine his experience in the music industry, with his growing interest in the tourism industry that was starting to develop around the time of the Sydney Olympics. The business case was simple: there would be millions of tourists coming and going each year. They all buy souvenirs – things that are inexpensive, physically compact, clearly identifiable with a place, and easy to buy at the last minute. Something like a CD with the right packaging.
Lifestyle created a catalogue of CDs that were sold from self-serve kiosks located in duty free stores in airports – ideally placed for outbound tourists with a last minute need to buy some souvenirs. Gene recruited producer Nigel Pegrum who had located to Cairns from the UK, to produce music by local indigenous performers such as David Hudson (who had supported Yannis across a 50 concert US tour) and Ash Dargan (master didgeridoo player) and commissioned cover art that was unmistakably "Australian". These CDs that helped millions of tourists and their families hear Australia's indigenous music for the first time. Later Gene replicated the model for other cultures including New Zealand, England and Ireland and added photo libraries.
In 2009, he merged the label into his Lifestyle Music Group, recording a huge range of styles of music including classical, ambient, jazz, sacred sounds and world music. Under the Lifestyle Music Group label, distributed by Sony Music Entertainment, he produced the album Angel Without Wings for Australia's Got Talent runner-up Cameron (Cam) Henderson and made music history by having the first Australian Dance Chart album Don't Funk With Me by Alston Koch enter the ARIA charts at #2, where it remained for seven weeks. He's a well known name in the music industry, and throughout his well-lived life, he has brought music from the quality catalogues of Lifestyle and Indigenous Australia to the ears of many, spreading the cultures and passions of the world to all of its corners.
For more information on Indigenous Australia and INDIG please email support@indigmusic.com